US States and National Parks Visited as of 2023
Our goal is to visit all the US states (or at least the lower 48) and as many National Parks as we can before time runs out. We have no idea when our time will run out for even the Bible tells us we don't know what tomorrow brings (The Book of James, Chapter 4). So to be on the safe side, we will say "Lord willing, we will eventually visit all of the US states". We started our adventures together in 2006 and as of 2023, this is our current tally:
30 US States - 21 National Parks
The US states we have been to are Alabama, Arizona, Arkansas, Colorado, Florida, Georgia, Idaho, Illinois, Indiana, Iowa, Kansas, Kentucky, Louisiana, Minnesota, Mississippi, Missouri, Montana, Nebraska, Nevada, New Mexico, North Carolina, Ohio, Oklahoma, South Carolina, South Dakota, Tennessee, Texas, Utah, Wyoming, and Virginia.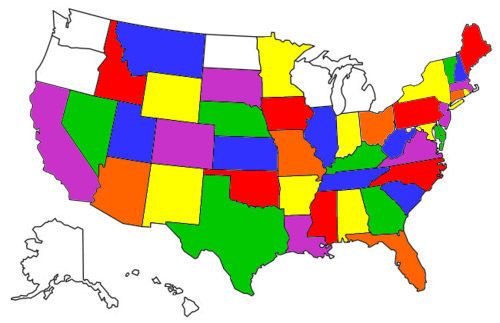 Below is a list of all the National Parks we have been to thus far, in the order in which we saw them.
* We only went to the port to Dry Tortugas and not actually out to the fort. At $150-$175 per person to ride the ferry out there, we felt it was simply not worth it. Maybe one day when we win the lottery or someone sponsors us, we will acatually visit the fort.
New comments have been disabled due to spammers.