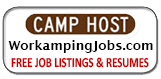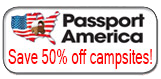 Advertising Information
If you are interested in advertising on our site, contact us at and let us know what you have in mind. If your initial email to us is vague, you will very likely not get a response from us... so please be specific with your inquiry.

We will need to know the following:

ad type (banner, image, text, etc.)
ad size (must conform to our site layout)
who the advertiser is and what is being advertised
which of our sites you wish to advertise on
where you want your ad displayed on our site
how long you want your ad to run
and what your budget is.

Thank you,
Jerry and Cynthia

RVRoadTrip.us | WorkampingJobs.com | RVnumber.com