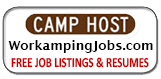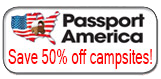 Ram ProMaster RV Camper Van Conversion
UPDATE:
We needed to relocate the wheelchair lift from the side door to the rear door so we had to rip out most of what we built. We are documenting the new layout and build on
this page
.
Our old van was a 2001 Toyota Sienna XLE. It was a great van, very reliable, had all the options and held our Backpacker wheelchair lift in the back. The Backpacker only picked up the empty chair and put it in the van, and you had to fold down the back of the chair before sliding it in. The new van, a 2014 Ram ProMaster 2500, has a lift that lifts the chair up into the van with Jerry in it. This is a huge plus for him. The VA refused to put in an occupied lift so we had to pay for it ourselves. It was expensive even though we bought a used lift. We simply could not afford the $7000 for a new lift. Anyway, here is a shot of the new van.



The van was purchased new on July 18, 2015 from Academy Dodge in Bessemmer, Alabama. It is a 2500 series with the 159" wheelbase, a high roof and a gas engine. The van came with a lot of options including a 3.6L Pentastar Gas Engine, 6 speed Automatic Transmission, Rearview Camera, Uconnect Bluetooth, 5" Touch Screen in the Dash, Cruise Control, Power Windows and Locks, Keyless Entry, Power / Heated Outside Mirrors, Passenger Sliding Cargo Door w/Fixed Glass, Driver Sliding Cargo Door w/Fixed Glass, Aluminum Wheels, Fog Lamps, Silver Front Grille, Locking Glove Box, Overhead Storage Shelf, Underseat Storage Tray, Windshield Document Holder, Cargo Partition w/Sliding Window, 220 AMP Alternator, AM/FM/CD w/SiriusXM, Auxiliary Audio Port, USB Input Port, USB Charging Port and a lot of standard options not worth listing here.


The pages below document the process of each conversion step. The pages are updated as progress is made. We aren't rushing into this so some pages will get updated a lot quicker than others. As Jerry put it, "Don't expect this to be done overnight, I am crippled, you know." And for those that don't know us yet, this is what we will do with the van.



---

Expenses
What it cost us to convert the van into a camper.

Design and Planning
What went in the camper and where it all is located.

Insulation and Flooring
Wall, floor and ceiling insulation and the making of the floor.




Electrical
Lighting, MaxxFan installation, 12v outlets, USB chargers, 110v outlets, A/C installation, etc.

Walls, Ceiling and Overhead Cabinets
The framing of the walls, ceiling and cabinets and then the finishing touches.

Beds and Storage
Building of the bed frames and the storage under them.

Wheelchair Lift
The installation of a Braun Millennium 2 wheelchair lift.

Propane
Now we're cooking with gas! And maybe some heating, too...

Kitchen and Plumbing
A sink, a cook top, fresh water supply and a drain. Simple and convenient.

Accessories
Anything else that doesn't fit into one of the categories above.