The RV Road Trip Blog - October 2009
October is here, the fall weather is a welcome sight and the solar installation on the camper is nearly complete. We're trying to decide where to go for a "Fall Colors" camping trip; we'd like somehwere that's reasonably close so there isn't so much travel time. We're leaning towards Cheaha State Park but that''s subject to change. We're planning to take the trip the 23rd, 24th and 25th of this month so we have until then to decide on the destination.
Great weather today! The sun is shining and the birds are singing so Cynthia and I headed out to mount the solar panels onto the roof of the camper. Now 28 pounds isn't that much unless you are hoisting it over your head while trying to be super careful not to bump anything. We managed to maneuver them into position and get them screwed into place. We ran the wires inside to the charge controller and flipped the switch. We are now generating our own electricity!
All in all, it was a time consuming job as we made sure to do everything properly. I think if anyone has even a little "handyman" in them, they could do a solar installation. All the details about the installation are listed on
this page
if you're interested. There's bound to be some information there you'll find useful.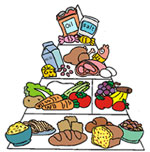 We live on a pretty tight budget, so dining out isn't really an option for us. Well, at least not on a regular basis and certainly not at expensive restaurants. Yay for dollar menus - LOL. Anyway, we sat down and hashed out a 2 week menu complete with a grocery list. We didn't want any duplicate meals in this 2 week period other than breakfast and lunch. These usually are the same general items with some variations. If you're so inclined, you can view the menu and the other information by
clicking here
or following the link in our menu on the right.
The rumor is that the rain is over for about 5 days. I'll believe that when I see it. The last 30 days have been so wet that mold is overtaking the countryside! At least all the ducks have big smiles on their faces. We're very anxious to go camping this coming weekend since we haven't had a chance to go in so long. We're really hoping the weather holds out for us.
I got a few more mods done to the camper. I added a 12v outlet above the kitchen sink under the cabinet. We use this to plug in our 12v fan and our 12v crock pot. I also added a Tornado black tank rinser to use when we are at dump station. I am still debating on whether or not to get a macerator although I am leaning towards getting one. The portable holding tank sits a little higher than the 3" sewer drain so a macerator would make dumping easier.
Not much longer until Windows 7 comes out. Once it is out and the laptops go on sale, we'll be buying 2 laptops to replace our 2 desktop computers at home. We're excited about the new laptops but not excited about spending the money. But they'll be a big help on the road due to their small size and Wi-Fi capabilities. Let's not forget they provide us with much entertainment and will allow us to update the web site while traveling.
Woohoo, we have big plans to go camping this weekend, rain or shine. It's just been too long since we have been and we're having serious withdrawal symptoms. Our destination is FDR State Park in Pine Mountain, Georgia. I did a few last minute things to the camper to get ready for the trip like adding this new clock and a Tornado Black Tank rinser (see pics and info on the mods page).
Cynthia started a little interior decorating by placing our favorite picture above the bed. It fit perfectly between the doors on the overhead bin. She picked this up at a garage sale for only 50 cents! We seem to find many useful things at garage sales... a brand new set of cookware, long handled grilling tools, storage baskets, a brand new set of sheets and much more. Cynthia does the garage sale routine, not me.
We took a trip over to Pine Mountain, Georgia to stay at FDR State Park. This is Georgia's largest state park campground and when we made our reservation, we got the very last site available! We arrived early on the 23rd and picked out a spot, site #17. Not the greatest site since the picnic table and fire ring was behind the camper, but it was good enough. We set up and got ready for the rain that was headed our way.
The new electric tongue jack made unhooking and leveling a snap. Best mod yet... well, maybe the solar panels are but this is certainly number 2. I added the RainKap earlier in the week and it did exactly as it is designed to do... keep the rain from running down the side of the trailer. The rain didn't last very long but it remained overcast the rest of the day. Undeterred, we set out to Warm Springs, GA to see FDR's Little White House.
A short 11 mile drive through some of the most beautiful fall colors we have ever seen! We stopped in downtown Warm Springs to walk around the touristy section of town. It's basically 1 square block of stuff. Nothing really caught our eye until we spotted Chicken Charlie's. We were hungry so we ordered some chicken fingers, fried okra and a Coke. Wow, the food was fantastic! Not sure what seasoning they use, but the chicken and the okra were delicious. We suggest you stop by there if you are in the area. We moseyed on back to the campground and called it a day.
The next morning after a great breakfast of Texas style biscuits with sausage patties and mustard, we headed off to the Wild Animal Safari Park. Oh my goodness... we had so much fun here we could hardly contain ourselves. You really need to visit here... and be sure to check out the pictures in the gallery. Some of them are hilarious. Here's a hint... don't take your own vehicle inside the park, fork over the $11 and rent a beat up van painted like a zebra. You'll thank us for that tidbit of information. We were smart and rented a van. One frugal person did not... poor car.
After leaving the safari park, we visited downtown Pine Mountain. Cute little town but not much to it. We never went in Calloway Gardens, not something we were interested in seeing. Maybe when we get a little older - LOL. The temperature started dropping so we headed back to our camp site and started a fire. We sat around it and listened to the Alabama-Tennessee ball game on the radio. Jerry cooked up a great steak on the fire, along with some garlic bread and a baked potato. He wanted the last piece of steak but Cynthia made it known that it was hers.
We got up the next morning after a good night's sleep, not at all bothered by the furnace kicking on every 20 minutes or so. We slowly packed things up and hit the road back home. We had a really good time and if you're ever in the area of Pine Mountain, GA... spend a few days there if you have the time. Lots more pictures in the Picture Gallery!
RV Blog Archives
2017
JAN
,
FEB
,
MAR
Please visit
TabernacleFarm.com
2016
JAN
,
FEB
,
MAR
,
APR
,
MAY
,
JUN
,
JUL
,
AUG
,
SEP
,
OCT
,
NOV
,
DEC
2015
JUL
,
AUG
,
SEP
,
OCT
,
NOV
,
DEC
2014 We did our massive 22 state and 15 national park
road trip
.
2013 We dealt with Jerry's wreck and thyroid cancer treatment.
2012
JAN
,
FEB
,
MAR
,
APR
We stopped full-timing in April 2012.
2011
JAN
,
FEB
,
MAR
,
APR
,
MAY
,
JUN
,
JUL
,
AUG
,
SEP
,
OCT
,
NOV
,
DEC
2010
JAN
,
FEB
,
MAR
,
APR
,
MAY
,
JUN
,
JUL
,
AUG
,
SEP
,
OCT
,
NOV
,
DEC
2009
JAN
,
FEB
,
MAR
,
APR
,
MAY
,
JUN
,
JUL
,
AUG
,
SEP
,
OCT
,
NOV
,
DEC
2008
The Beginning
New comments have been disabled due to spammers.