The Ark Encounter
We have been extremely excited about our trip to the Ark Encounter this fall. As the day to depart came closer and closer, we got more and more anxious. Finally, October 15th of 2016 arrived! Of course, we woke up before dawn and hopped into an already packed campervan and headed out. We drove north up I-65 and we enjoyed watching the sunrise about the time we got past Birmingham. We didn't take any pictures in Alabama since we have already done that on numerous jaunts around the state, but we did snap one more picture of the rocket at the rest area just before the Tennessee state line.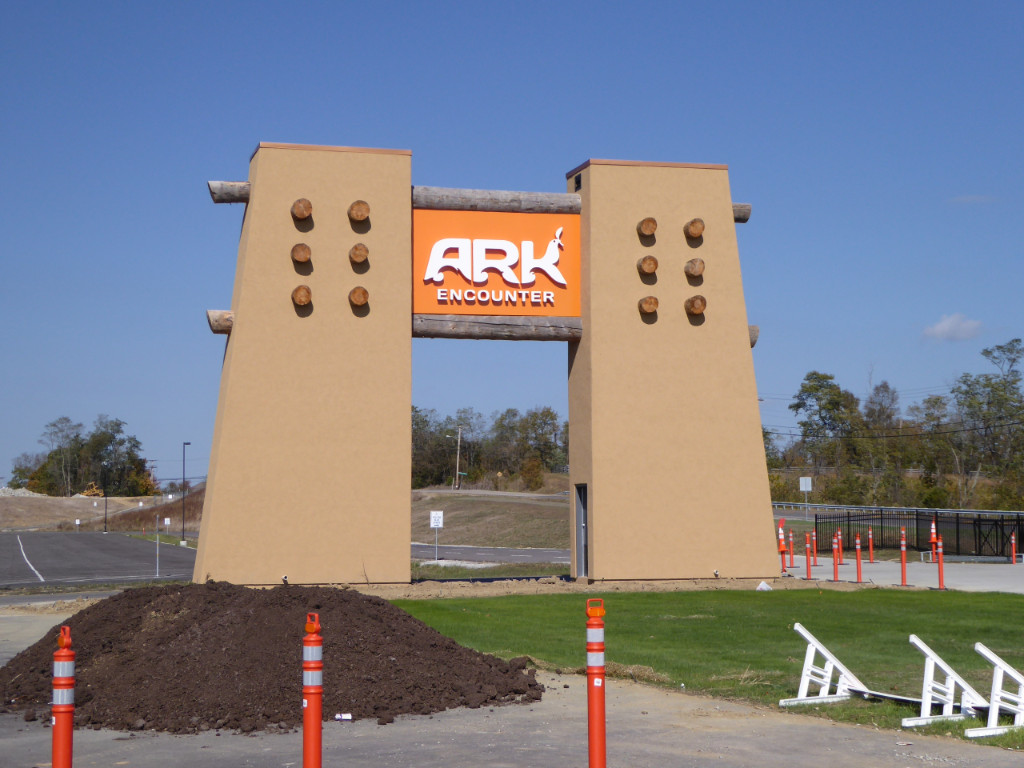 After crossing into Tennessee, we stopped at their Welcome Center to use the restrooms and get a state map. We then headed on north through Nashville where we stopped to visit the Antique Archaeology store. This is the retail store for the American Pickers TV show starring Mike and Frank. We also drove through the Music Row area to see what that was like. You can read more about those stops on the
Tennessee pages
. We continued on through Elizabethtown and a fantastic town called Bardstown. We are seriously considering moving to Bardstown, it was such a great place. We turned north from Lexington and drove up to Williamstown, KY where the Ark is located. We camped at the I-75 Camper Village RV Park which is 4 miles from the Ark and the nightly rate was $40. Not bad when compared to motels. You can see the random pictures we took in Kentucky on the
Kentucky pages
.
The Ark opened at 9am so we made sure to be there before that as we figured there would be a line. We woke up early and ate breakfast at the local Waffle House. We then headed to the Ark Encounter and arrived about 8:20am. We were NOT first in line! Actually, we were 2nd in line. We waited patiently for 9am to come and we chatted with the other folks in line. The line swelled to about 200 by the time the park opened. People with prepaid tickets got to go first but that's OK, they had them on their way in less than 5 minutes and there was about 50 of them. We paid for our tickets and got the senior discount and they didn't charge us the $10 parking fee because I was a veteran. Our total cost for both of us was $95.42. This was a combo ticket for 1 day at the ark and 2 days at the
Creation Museum
.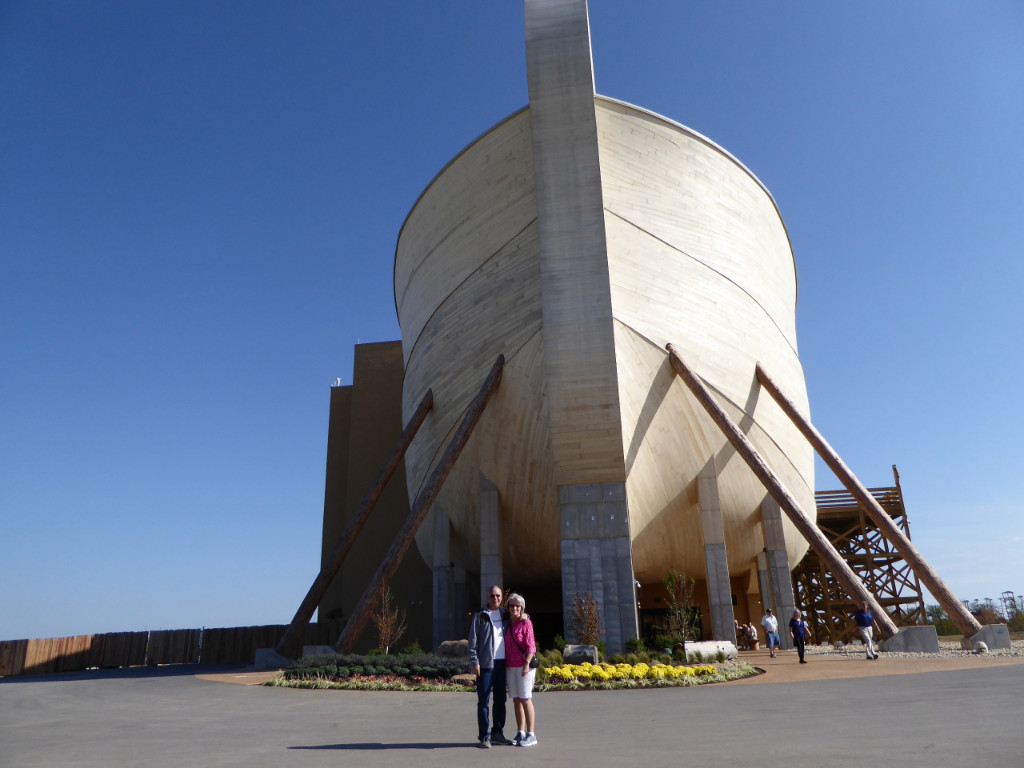 Here's a little tip for you, make darn sure you get to the Ark on a weekday and when it opens. If you don't, you will feel like a sardine in a can because of the crowds. Since we were 2nd in line, we had little trouble seeing and taking pictures inside the ark. The people who arrived an hour behind us were jammed shoulder to shoulder as they tried to see the interior of the Ark. Really folks, heed this advice if you are planning a trip to the Ark.
We took a lot of pictures inside the Ark as well as outside. We have shared them all with your below and we hope you enjoy them. We had very high expectations about the Ark and they exceeded every single one of them. This is truly a "must see" no matter where you live. And if you are coming from the West, be sure to stop in Bardstown along the way. Below is the general route we took on this trip. We deviated from this a little bit after crossing the Great Smoky Mountains National Park.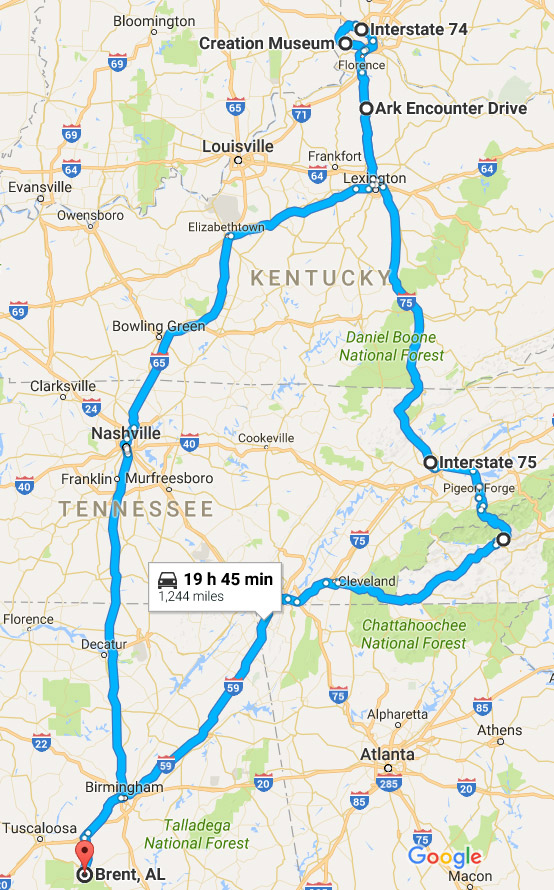 We visited here in 10/2016.
New comments have been disabled due to spammers.