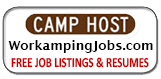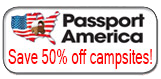 Review - Empire Wireless 4G LTE Wireless Router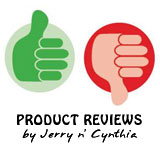 The fine folks over at Empire Wireless sent us their Model TR200 Wireless 4G LTE Router to test out. We did a little research on the router and found that it is sold by a Chinese manufacturer without any branding, and thus the retailers who buy from them can brand the box and item themselves as they see fit. For this reason, you may find this 4G LTE wireless router available from many different sources at varying prices.

The unit we received was not branded other than a sticker on the outside of the box. This item is a 4G LTE wireless router that can and will connect to the nearest Verizon, AT&T or T-Mobile cell tower for service. Our iPhones are with Verizon and we have terrible service where we live, and the other carriers aren't much better unless you get real close to their shared cell tower. When we powered up the router, we put it in a corner of our computer room to specifically test the connectivity of it... and keep in mind our house has Hardy Board concrete siding and a metal roof.

The unit immediately displayed full signal which we found hard to believe, but without professional test equipment, we have no way to either confirm or refute what the signal reception actually was. Our only way to test this was to use the product normally. One thing that concerned us about the router is the retailer has the ebility to monitor it in some way. We contacted the seller and they stated, "We are able to monitor the signal strength and the download/upload speeds of the router remotely. We are unable to see what applications or traffic is being sent/used." Fair enough.

Connecting to the router via PC was very easy and the user interface is similar to that of other routers on the market. Connecting with a tablet using Wi-Fi was equally as easy. Even though the router displayed full signal, we didn't get the throughput we'd expect with "full bars". Everything worked as you'd expect, it was just a little on the slow side. I get the impression that the router is showing full signal even when it isn't. This would be a software issue and likely fixed in a remote update at some time in the future.


Now comes the nitty gritty of it all, how much does it cost to use this thing while travelling? At the time of this review being published, the rates were as follows: 40GB per month for $65, 100GB for $95, $200GB for $110, 300GB for $125, and 500GB for $145 per month. That's a good range of plans depending on how how much data you use each month. We know there are a lot of RV parks out there that advertise free Wi-Fi, but the reality is the signal strength leaves a whole lot to be desired. Often times, nothing will load over the free Wi-Fi. This router gives you the option of having your own connection and not having to compete with everyone else in the park for bandwidth. That being said, you will have to compete for available cellular bandwidth with other users.

This router would be good to have if you can afford the monthly charges. The router itself is a one time charge of $349.99. Is it worth it? Only you will be able to answer that one... as for us, this is a little pricey for what you get considering the availability of other options such as tethering, using your own personal hotspot, free Wi-Fi from many businesses you can access from their parking lot, free Wi-Fi at many fast food places, etc. All in all, we give this router 3 stars. If it works great for you, then you may just well consider it a 5 star item.

Be sure to visit the seller's website at https://www.empirewirelessinternet.com and read all about the product, their current rates, and the FAQ page. A lot of the questions you may have will be answered there.

Overall, we give the Empire Wireless 4G LTE Wireless Router a 3 out of 5!