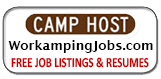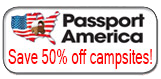 Ram ProMaster RV CamperVan Conversion - Running Boards
If you are looking for the index page of the campervan project, click here.

Ionic Factory Style Running Boards
Climbing in and out of a Ram ProMaster van is a challenge for ordinary people... it is a struggle for crippled folks like me, and old folks like the wife. Don't tell her I put this on the website. :)

We shopped around a lot for running boards and the vast majority of them are in the $500-$700 price range, and that is a little too rich for our blood. We looked on Amazon, eBay and lots of other websites. All we ended up with was frustration. Well, we finally found a set that would fit our 159" wheelbase ProMaster for $323.41 delivered, so we ordered them. The following morning, we found the same set of running boards in another eBay ad for $240.90 from the same seller! So we called Auto Customs, aka Running Board Warehouse, and asked what the difference was in the product to warrant the price difference. Normally, a lower price means a short board on the driver's side and a long board on the passenger side. We need long on both sides.

The lady was extremely friendly and helpful and explained there was no difference other than how they are marketed. The higher priced ad was marketed as name brand, Ionic. The other ad was marketed as a generic brand, EXT. She said they are the same product, we just advertise like that because some people want name brand and will pay a little more, while folks like me will accept a lower priced generic. So being the same exact product, she offered to credit me the $82.51 price difference right then and there. I accepted and everybody was happy.




Step By Step Installation
We opened the boxes the boards and installation kit came in, sorted everything according to the instructions, got out the necessary hand tools, then got to work. First was the brackets then the boards. It turned out to be a really simple process and took about an hour each side. Here are some pictures of the process and above is a short video. You really should watch the video, it is much better than just static pictures.