Review - HiBoost C27G-5S Vehicle Booster for Cell Phones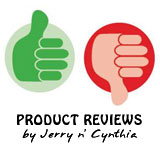 The folks at HiBoost were kind enough to send us a free signal booster so we could review it. We travel in a lot of places where the cell phone signal is weak or non-existent. We have had a
Wilson Sleek
for many years and it works, but you have to put your phone in a cradle and that is cumbersome, plus our Sleek is so old it doesn't support LTE 4G like newer models. We were very happy to receive this HiBoost!
The HiBoost arrived at our house via the US Postal Service. The package was in good condition so we opened it up and took out the HiBoost box. The box is 11.5" by 9.75" so it won't fit in a standard sized mailbox. We always like unboxing stuff so we took a few pictures of the box so you would know what to expect when you get yours.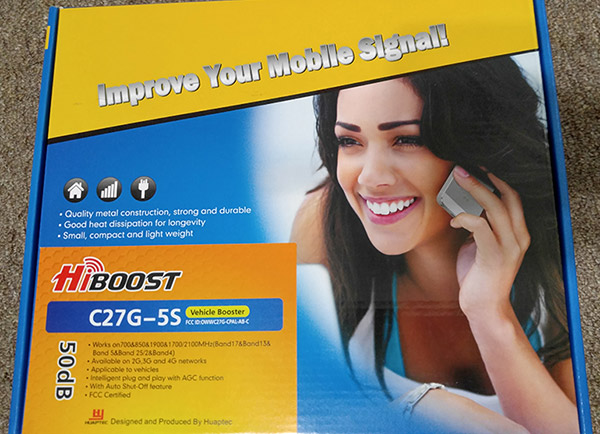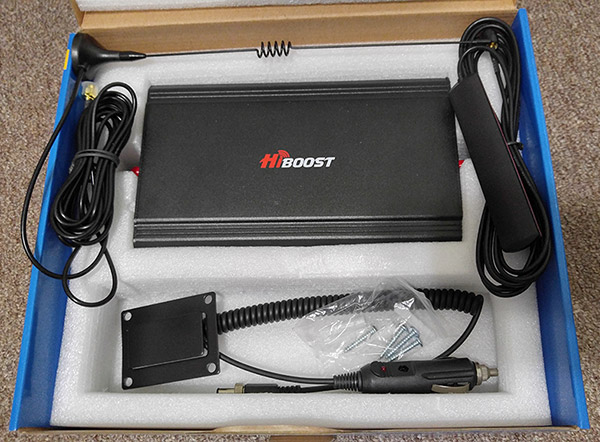 The pamphlet / instruction book that came with it appears to have been written by someone whose first language was not English. You will want to connect all 4 components together before plugging the unit into a 12v power supply. You will connect the outdoor antenna to one end (it is clearly marked) and there is plenty of wire for you to run the antenna outside of your vehicle. The best position in near the rear of your vehicle as high as possible about 8" from the edge. We have a big campervan so this part was easy for us. Next you will connect the indoor antenna to the other end. Once again, it is clearly marked which end is which. There is enough wire to run the indoor antenna anywhere you want, and there is adhesive on the antenna so you can secure it. It is recommended that you place the indoor antenna at least 3/4 of the height of your side windows. Place it where it is best suited for your vehicle. Finally, you will connect the power cord.
Now that the unit is completely assembled, you will need find a place to mount the brains of the unit. It only needs to be somewhere that the power cord can reach a 12v socket. Once you found the perfect spot for your vehicle, secure the unit using the supplied screws or do as we did, used our own much shorter screws. We attached our unit on the campervan wall using the supplied bracket that allows us to easily slide the unit on and off if we so desire. So far, we have not desired to fiddle with it any more. Here is a shot of the unit mounted as well our outside antenna.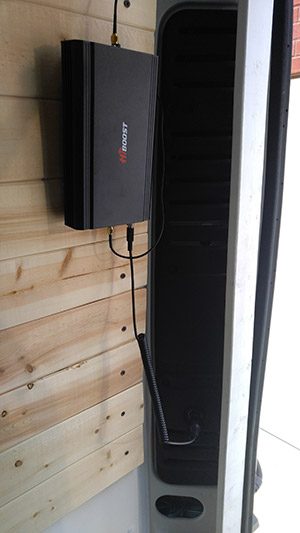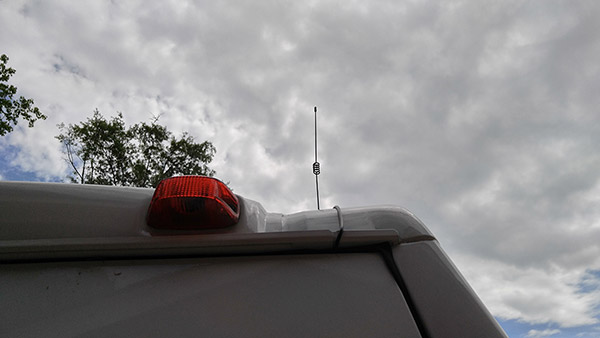 We get pretty decent cell phone signal in the little podunk town we live in, it hovers right at 3 bars of 4G. We are on Verizon if anyone was interested. I plugged in the HiBoost Vehicle Booster and my phone instantly went to 4 bars of 4G. Woohoo! But that is not really a good test. Between our town of Centreville, Alabama and Montevallo, Alabama we have no cell phone service. We can't even make a call or send text messages all along Highway 25. It is a sad day when the year is 2017 and the entire US of A is not blanketed in 4G by every carrier. Anyway, we hopped in the van and headed off up Highway 25 towards Montevallo. When we expected our signal to drop to nothing, it stayed on 3G and toggled between 2 and 3 bars the whole way. This is more than enough to make calls and send text messages. I reckon there was no 4G signal out there to be picked up by the outside antenna.
We also tested this booster on the drive from Centreville to Tuscaloosa where our signal would drop down to 2 bars of 4G in some areas. With the HiBoost running, it never got below 4 bars! We also tested the unit on the roads to Marion, Alabama and to Selma. The HiBoost performed great and improved our signal so much we never lost 4G. We will be headed to Jennings Ferry Campground in May and this location is notorious for not having any signal at all from any carrier. We will let you know if the HiBoost was any help when we get back. We think the HiBoost works well, but in a town where we get 3 bars of 4G, I would have expected the HiBoost to give us 5 bars of 4G. It is for this reason that it only got 4 stars. If you need a cell phone signal booster, this is one we can certainly recommend. You can buy yours at
Amazon
.
The HiBoost C27G-5S Vehicle Booster for Cell Phones offers the following features:
Boosts 3G and 4G cell phone signals
Compatible with all phones
Supports multiple connected users at once
For use in a vehicle such as a car, truck or RV
30 day money back guarantee and a 3 year warranty
You can learn more about the product at this website.
Overall, we give the HiBoost C27G-5S Vehicle Booster for Cell Phones a 4 out of 5!

New comments have been disabled due to spammers.